Mixed Media
In this new work, my love of drawing is being set free to further explore details that are nearby these places, giving me new concepts to study. I get lost in researching and finding new knowledge: cholla is considered an "indicator species" associated with old ruins. (Wild Plants of the Pueblo Province, Dunmire and Tierney). Discovering these additional elements allows me to create work which is authentic and meaningful.
---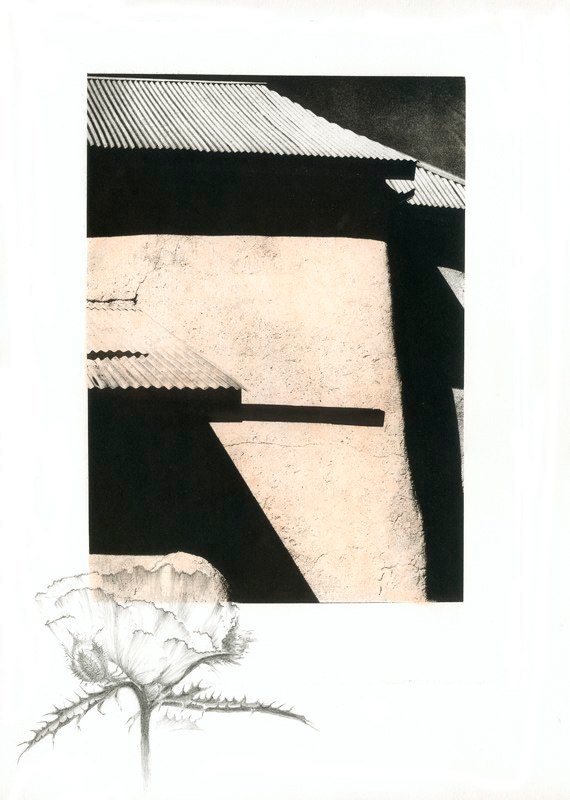 Prickly Poppy Study
The Church of the Most Holy Trinity
21 1/2″ x 16 7/8″
untitled blue stripe
ranch shadows and tractor seat
31 1/4" X 29"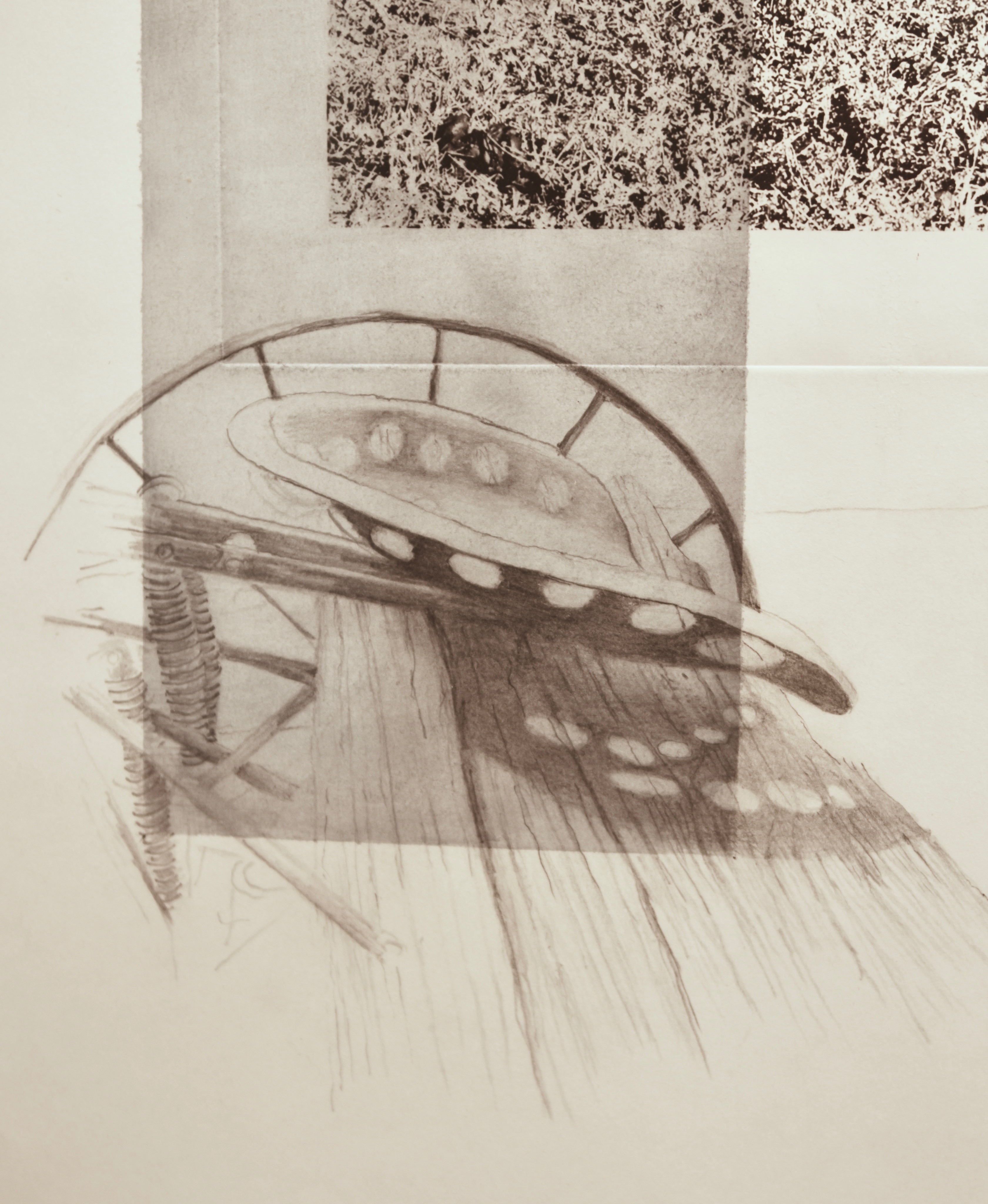 detail
pencil drawing over watercolor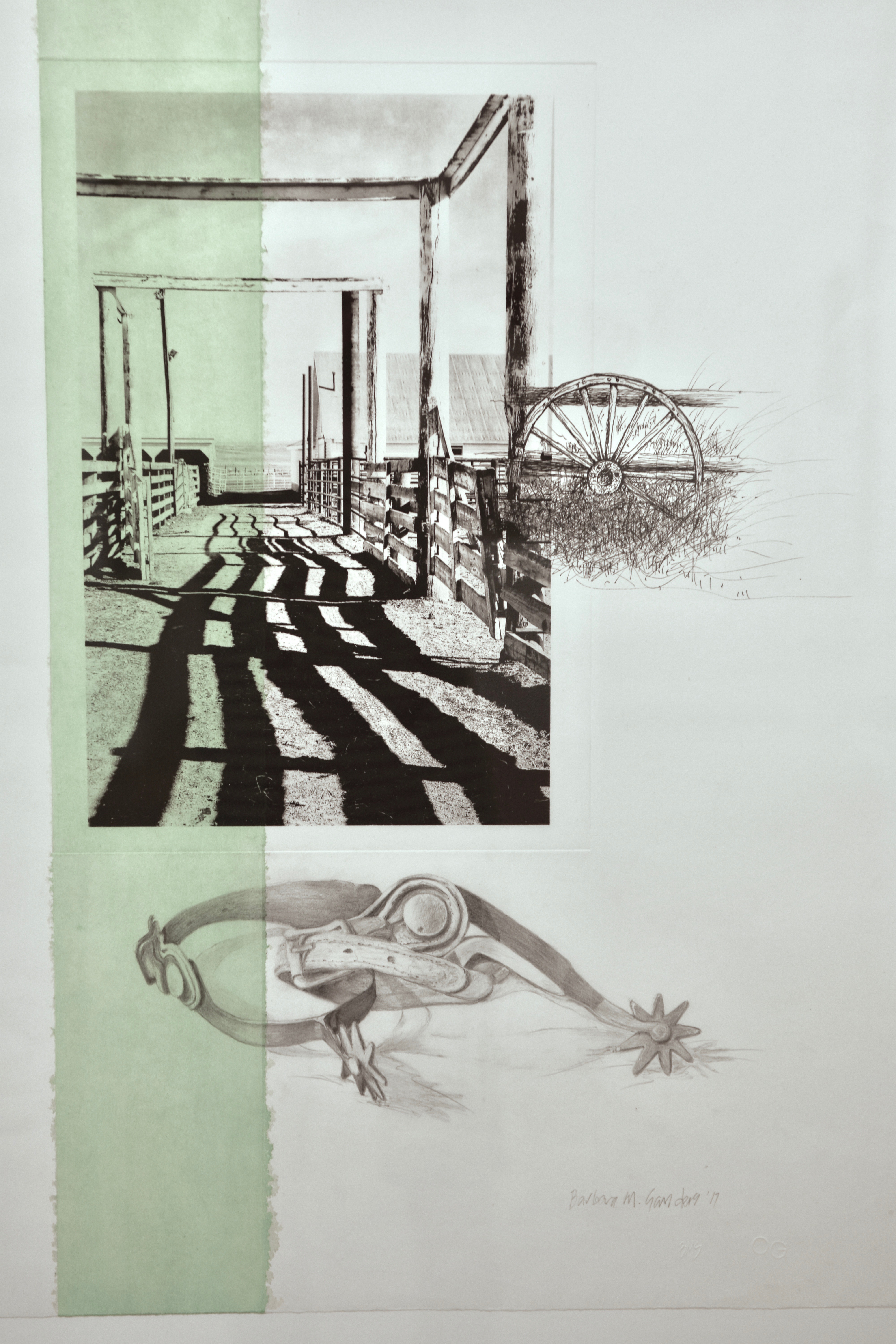 untitled green stripe
corral shadows and spurs
31 1/4" X 29"
detail
pencil over watercolor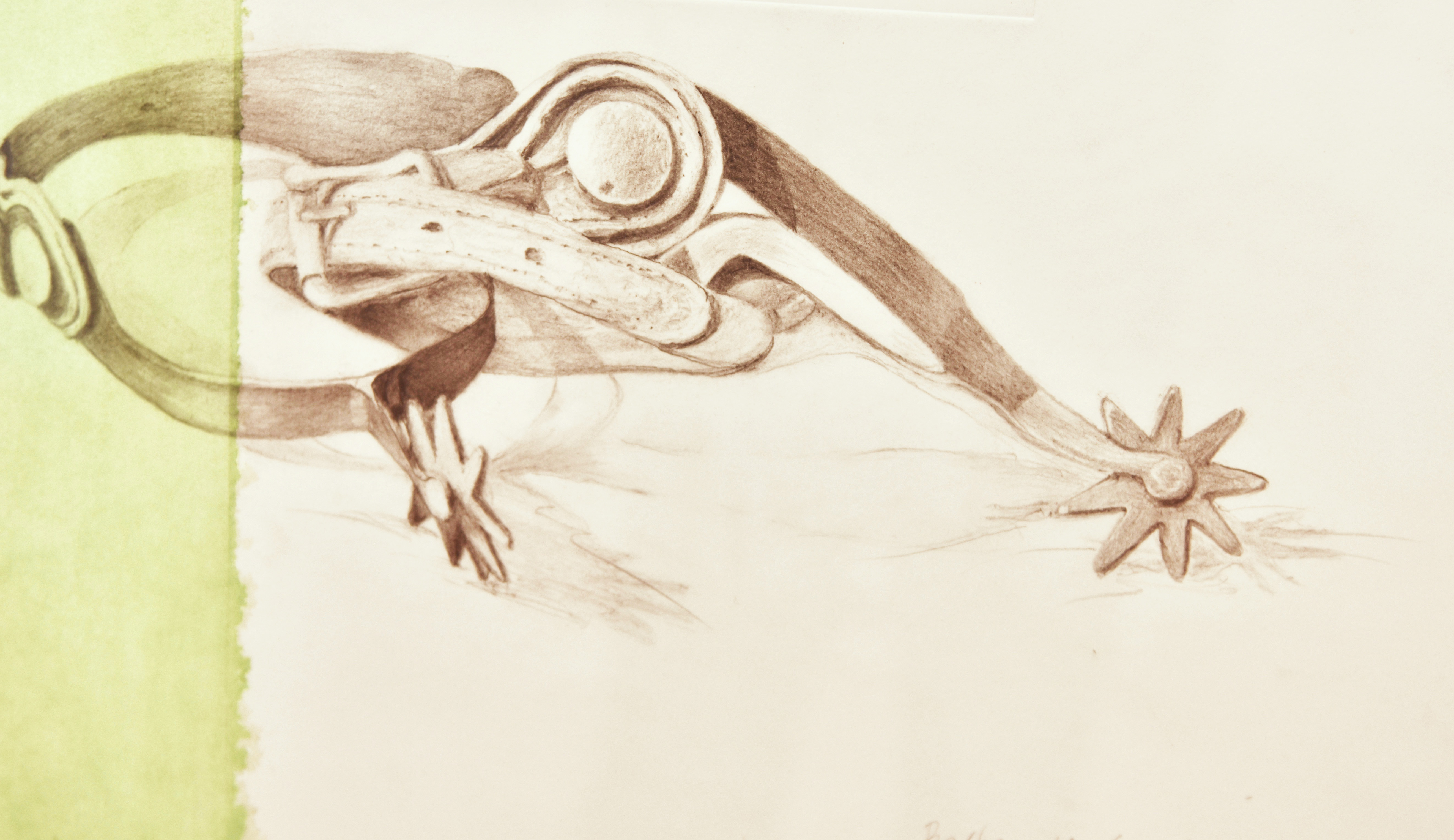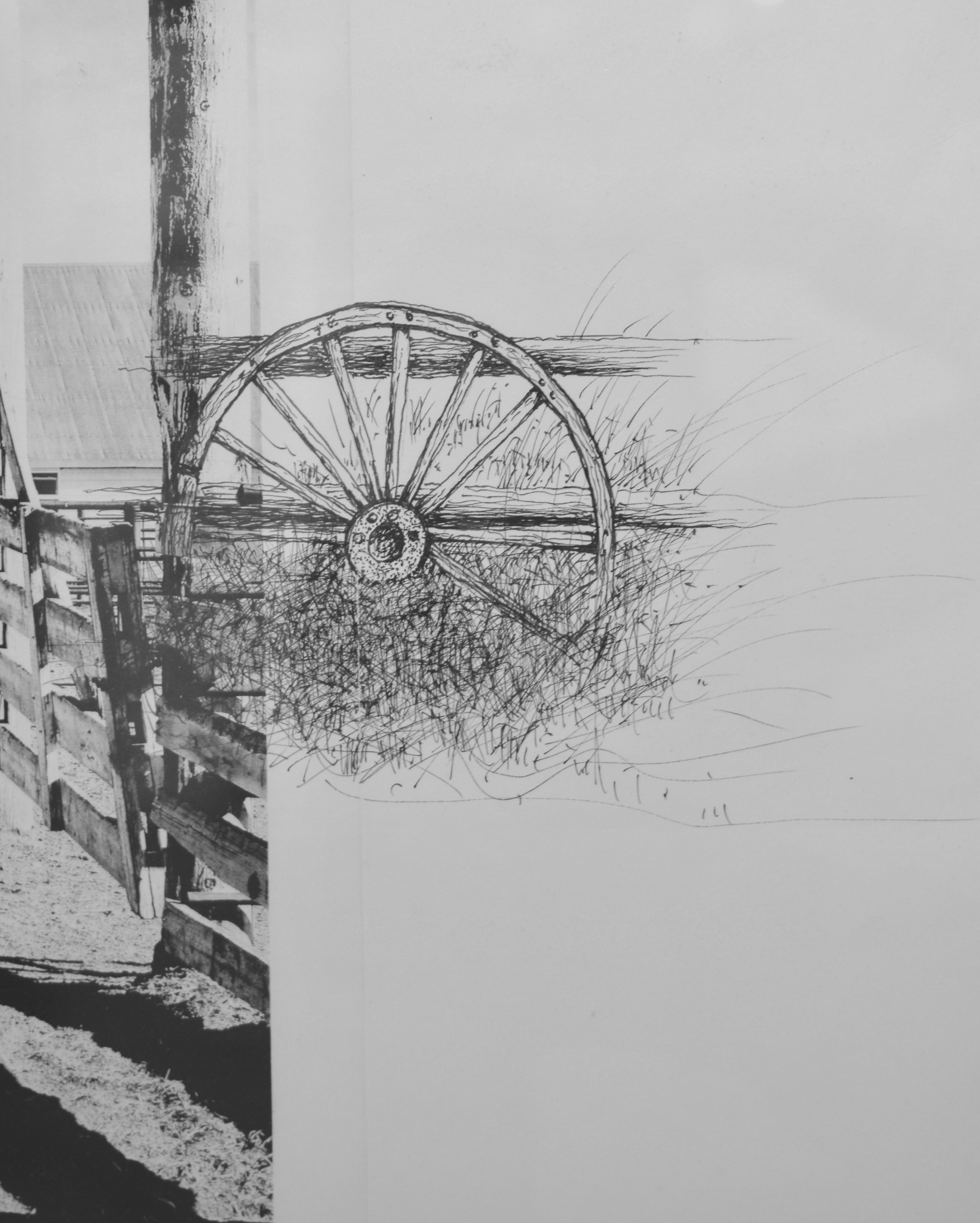 detail  
pen and ink drawing of wagon wheel